Performing Arts
What Awaits For You
Performing Arts Course
A platform which gives you a space where you can explore the world of performing arts through Dance, Music & Theater. Become stronger, flexible & better performer. Explore the Creativity in you. Become A Dancer, A Performer… A STAR!!!
Modules
* Musicology. * Project Work. * Theater Training Course. * Teacher Training Experience. * Examination. * Certification.
Shows
Stage Shows with MAECA. Commercial Shows* / Reality show auditions*/ Competitions* / Flash Mobs*.
Dance Styles
Broadway Jazz. MRUDANG Style. Contemporary. Hip Hop. Bollywood. Jazz. Rock n Roll. Crumping. Afro Jazz. Salsa.
About us
Mrudang Academy's journey started 9 years ago.
Dance Styles: We teach the following dance styles – Bollywood, Jazz, Salsa, Hip Hop, Contemporary, Jive Rock n Roll, Afro Jazz, Broadway Jazz, Lyrical, Krump, Waacking & Jazz Funk. We also have a special batch for Kids from the age of 3 n half to 9years. Introduced DANCERCIZATION – a stress relief through dance workshop. We also take Zumba (High Impact Latin Workout) Classes as well. We work in different departments like:- One Year Performing Arts Program. Corporate Dance Workshops. School Annual Event Choreography. Sangeet Dance Choreography. Aquacise. Working with NGO's. Flash Mob. Dance Reality Shows. Dance Workshops.
Our Team
Strength of Mrudang Academy
Dancing from past 4yrs. Dance styles:- Salsa, Jive, Cha-cha, Contemporary, Krump, Bollywood, wacking. Specialty in teaching kids.
Shraavani Sistla
Admin Head & PR
New Batches @Erandwane & SB rd
Batch for Kids. Beginners. Special Training Batch. Dancercization. Zumba.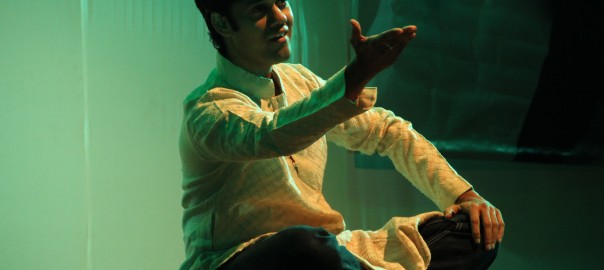 MRUDANG DESAI Founder Director – Mrudang Academy for Excellence In Creative Arts. Mrudang has been Choreographer and Dancer for last 19 yrs in which he has done National and International shows. Taught in different cities all over India. He has been a Dancer and Choreographer with Shiamak Davar's Institute for the Performing Arts or 8 Read more about Meet Mrudang[…]
Previous
Next