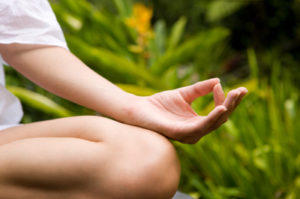 Connect – A unique concept of getting connected to your Higher Self & Self Discovery through Healing.
Yogacise. Inner Creative Movement. Meditations.
Yogacise
Blend of Pranayam & Asanas with Music.
Different asanas will be taught and explained with importance of breathing, health benefits, physical, mental & spiritual wellness through music and chanting. We would be doing standing and floor asanas.
Inner Creative Movement.
ICM is a unique, integrated movement-meditative practice for healing & self-discovery. It approaches movement as a meditation and meditation as a movement. Both are an entwined opportunity to explore the relationships between self-&-other, self-&-cosmos, self-with-Self and self-to-the Divine Eternal. By encouraging receptivity, creativity and present-ness, ICM cultivates our inherent ability to heal and self-regulate. Experience Inner and Outer freedom of Movement. Let go of yourself in Time, Space and Cosmos.
ICM utilizes a wide variety of movement techniques within a primarily non-verbal study environment to drop participants out of an over-active, distracted mind into intuitive embodiment.
Meditations.
Let it be Stress, Tension, Work Pressure, Pain, Physical, Mental, Emotional, Fear, Anger, Hurt, i.e. all can be worked on by Meditation. Guided Meditations help you to travel in relaxed mode where healing and awareness happens naturally. We lead you through many types of Meditation process with calming blend of world Music.
All Meditation will be taken through series of steps which will help you to relax, heal and increase self awareness & guidance. All this passes through Divine channel which is safe & protected.
Meditation is the art of focusing 100% of your attention in one area. The practice comes with a myriad of well-publicized health benefits including increased concentration, decreased anxiety, and a general feeling of happiness.
The purpose of Guided Meditation is to provide help beginners get past the initial hurdles of concentration and integrate meditation process.
You must understand that meditation is an ACTIVE process. The art of focusing your attention to a single point is mind work, and you have to be purposefully engaged! Although many of us think of effective meditation as a Yogi sitting cross-legged beneath a Bodhi tree, beginners should be more experimental and try different types of meditation. Try sitting, lying, eyes open, eyes closed, etc. Meditation is a life-long practice, and you will benefit most by NOT examining the results of your daily practice. Just do the best you can every day, and then let it go!
Meditating with a partner or loved or in a group, one can have many wonderful benefits, and can improve your practice. The energy level is high and the Divine flow of cosmic power is the highest in groups.
Types of Meditations:-
World Healing Meditation.
Self Healing Meditation.
Chakra Cleansing Meditation.
Stress Release Meditation.
Forgiveness Meditation.
Traumatic Pain Release Meditation.
Rooting Meditation.
Inner Child Meditation.
Self Love Meditation.
Gratitude Meditation.
Guru Meditation.
Wealth Meditation.
Please follow and like us: